Sahasra Deepika Institute
Our core program focusing on girls' education
Sahasra Deepika Institute provides a stable, caring environment and well-rounded education for 65 girls from kindergarten to 10th standard. The majority of girls in our care come from single-parent households; most of their mothers work as maids, laborers or in the garment industry. Our four-acre campus includes a residential facility,library, state of the art school, organic garden and playground.
Deeksha High is the school located on our campus for students from kindergarten through 10th grade. It is the result of our partnership with Academic Center for Excellence. This bold venture provides the girls at Sahasra Deepika Institute the opportunity to attend an academically challenging school in the safety of our campus, with peers from middle-class families.
Breaking the Cycle of Poverty Through Education, Care, and Hope
The Outreach Program
English tutoring for underserved high school students in Bangalore
The Outreach Program, now in its 7th year,annually serves 1500- 2000 9th standard students who attend Kannada language, government high schools in low-income areas of Bangalore. The program enriches these students' basic English proficiency, which is essential for success in India's new economy. Students are encouraged to participate in a unique Spelling Bee Contest at the end of the program for scholarships and recognition. In 2015, 92 finalists from 23 high schools participated.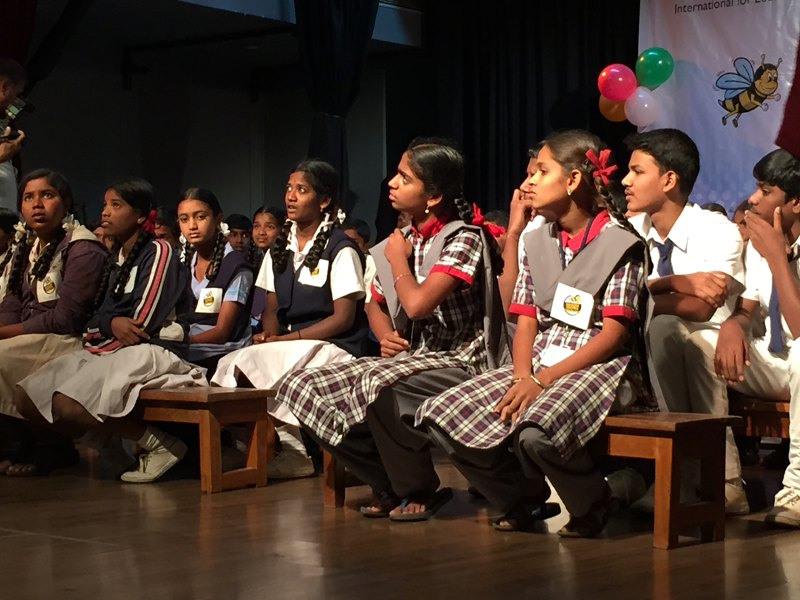 Women's Empowerment
Helping Teachers in the Community
"Women's empowerment means social rights, political rights, the economic stability of the country itself."–Justice Ram Mohan Reddy.
Sahasra Deepika's Women's Empowerment Program is focused on fostering a dialogue around a very important issue: the high drop-out rate for girls in India. By bringing together teachers from government schools, community leaders, and other educators in a collaborative forum, we strive to: develop a deeper understanding of the problem; make teachers aware of their unique position as a role model for the girls in their classrooms; and stimulate the development of creative approaches to the problem.
Our second Women's Empowerment Seminar was held on November 19th, 2016, with over 30 teachers and distinguished guest speakers: Justice Ram Mohan Reddy, formerly of the High Court of Karnataka; Divya Narayanappa, District Child Protection Officer, Bangalore Urban District; Kathyayini Chamaraj, freelance journalist and Executive Trustee, CIVIC Bangalore; and advocate and journalist Anjali Ramanna.
We are planning for our next Women's Empowerment Seminar. Please contact us if you would like to participate.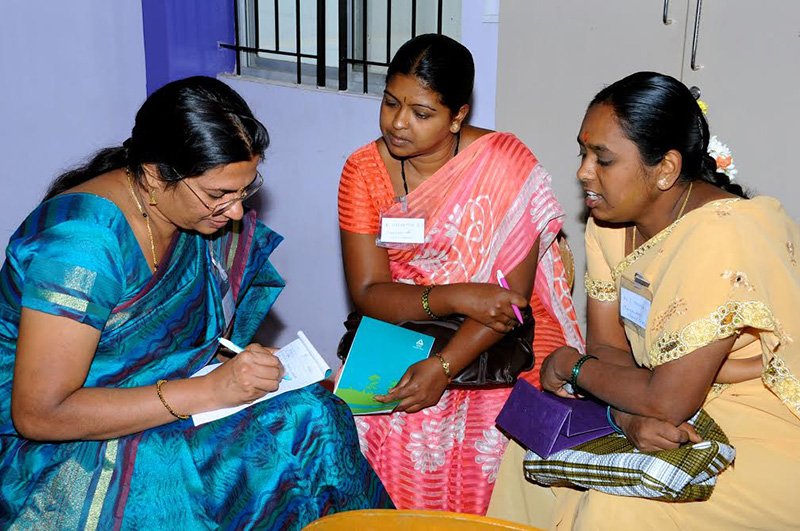 "…every person who did stop sparked a light in us that made us realize the importance of service and how much of a difference just a few high school...